I'm lacking a bit with the book reviews, my apologies. So to speed things up I am going to do 3 in one. That's right. Three. The only thing they have in common are they all received 2.5 stars. And all were given to me for free via netgalley in exchange for an honest review.
The three books are:
Noise by Brett Garcia Rose
The Obsession by Liliana Lee
The Murder Farm by Andrea Maria Schenkel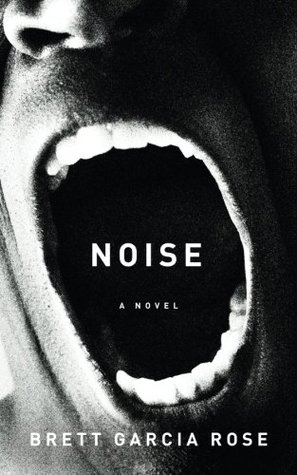 The world is an ugly place, and I can tell you now, I fit in just fine.
Lily is the only person Leon ever loved. When she left a suicide note and disappeared into a murky lake ten years ago, she left him alone, drifting through a silent landscape.
Or did she?
A postcard in her handwriting pulls Leon to the winter-cold concrete heart of New York City.
What he discovers unleashes a deadly rage that has no sound.
A grisly trail of clues leads to The Bear, the sadistic Russian crime lord who traffics in human flesh. The police—some corrupt, some merely compromised—are of little help. They don't like Leon's methods, or the mess he leaves in his wake.
Leon is deaf, but no sane person would ever call him disabled. He survived as a child on the merciless streets of Nigeria. He misses nothing. He feels no remorse. The only direction he's ever known is forward.
He will not stop until he knows.
Where is Lily? -goodreads
First, I picked this book to review on the cover art. I found it so invigorating. Maybe that's the wrong word. But it drew me in. And that's about the only thing this book has going for it.
It had potential. The synopsis was very intriguing. But, all through reading this I was like, hmm he's a very angry individual who needs to get some help. And help that doesn't include punching and/or killing a guy
It was cool that they used a deaf guy as the main character, but I just couldn't help wonder...why? It made no difference. Maybe that's why though. And also he kept saying that he was the way he was because he was from Africa. I'm not from Africa, but that kind of seems like a vast generalization.
She thinks she's in control...but he's about to prove to the haughty princess that she is the plaything.
Princess Shanyin has a harem of male concubines to serve her every sexual fantasy, but from the moment she sees the handsome Chu Yuan, she has to have him. At her request, the Emperor gives the aristocrat over to Shanyin for her pleasure, setting off a power play of sensual torment and dominance between them. Trapped in Shanyin's harem for ten days, will the proud Yuan surrender to his own dark desires, or will he turn the tables on the wicked and depraved princess? - goodreads
Alright. The Obsession. Well for one the Princess is obsessed with the sex. I mean, she felt that because her brother had concubines, she should too. Enter 30 sex slaves. This is a small number compared to her brothers 120 though. So don't think she is a complete slut. She just likes loves it.
Anyways, there is this one soldier who caught her eye, and he said no to her. Well this just doesn't sit well with her. She orders him to be hers for 10 days. He isn't one of the slaves, so he actually doesn't have to do anything, but he 'agrees' too. It's the classic case of you want what you can't have. He is very adamant about not having sex with her, everything else is fair game though, or so it seems.
I did enjoy that it had some back story though, and you kind of got to see into the trouble mindset of the Emperor being drunk with power. I can't pinpoint exactly what I didn't like about the book. Nothing really stood out and it isn't very memorable to me. I read it just to finish it, and while it left a bit of a cliffhanger, I don't think I will be reading the next installment.
"The Murder Farm" begins with a shock: a whole family has been murdered with a pickaxe. They were old Danner the farmer, an overbearing patriarch; his put-upon devoutly religious wife; and their daughter Barbara Spangler, whose husband Vincenz left her after fathering her daughter little Marianne. She also had a son, two-year-old Josef, the result of her affair with local farmer Georg Hauer after his wife's death from cancer. Hauer himself claimed paternity. Also murdered was the Danners' maidservant, Marie.
An unconventional detective story, "The Murder Farm" is an exciting blend of eyewitness account, third-person narrative, pious diatribes, and incomplete case file that will keep readers guessing. When we leave the narrator, not even he knows the truth, and only the reader is able to reach the shattering conclusion -goodreads
This book had potential. Although everything in the synopsis is what happened.
I enjoyed the way this book was written through the various people who were part of the case
. It was definitely different that way.
It was an okay short and quick read. I just feel like it could have been a bit more in the way of character development. I would have liked it to be longer if we got to know the Danner family more than what was written. I didn't care that they all got butchered. Although it sounded like Mr. Danner deserved it.