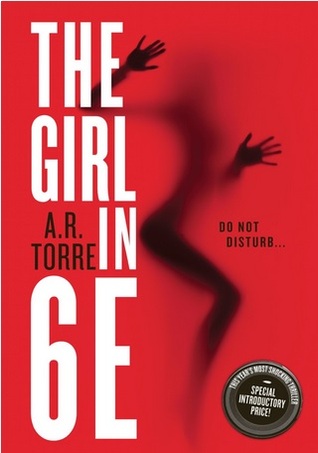 I haven't touched a human in three years. That seems like it would be a difficult task, but it's not. Not anymore, thanks to the internet.
I am, quite possibly, the most popular recluse ever. Not many shut-ins have a 200-member fan club, a bank account in the seven-figure range, and hundreds of men lining up to pay for undivided attention.
They get satisfaction, I get a distraction. Their secret desires are nothing compared to why I hide... my lust for blood, my love of death.
Taking their money is easy. Keeping all these secrets... one is bound to escape.
What if you hid yourself away because all you could think of was killing? And what if one girl's life depending on you venturing into society?
Enter a world of lies, thrills, fears, and all desires, in this original thriller from A. R. Torre. - goodreads
Well, this was a weird book. But I did enjoy it.
Deanna or "Jessica Riley" has locked herself in her apartment and thanks to the wonders for the internet and online shopping, she never has to leave.
Why does she live this way?
Simple, she has homicidal thoughts and do not want all the thoughts to get out of hand and end up killing someone.
And how does she afford to live this way?
She is a cyber sex queen. And apparently there are a lot of people who are willing to pay 6.99/min to have cyber sex with her. BE warned there are some erotic type scenes because of this.
See, weird premise.
But it was written so well. It flowed nicely and the twists and turns were unpredictable. I definitely recommend it.
4 stars!