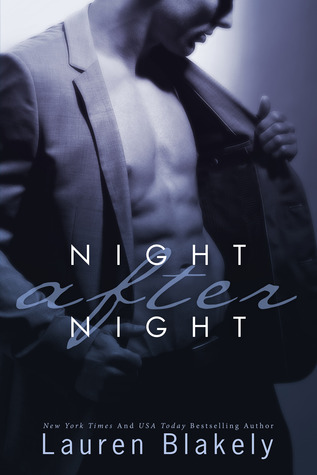 Their world was sex, love, and lies.
He intoxicated her. Commanded. Consumed.
With a dirty mind and a mouth to match, Clay Nichols is everything Julia never knew she wanted and exactly what she cannot have. He walked into her life one night and unlocked pleasure in her that she never knew was possible. Possessing her body, captivating her every thought. Which makes him way too dangerous for Julia to risk her heart, given that she has a price tag on her head. She ran after one mind-blowing week with him, but now he's back, and determined to make her his own.
No matter the cost.
She was a sexy drug to him. Fiery, unforgettable, and never enough, Julia is an enigma, and Clay isn't willing to let her go without a fight. But she's got dark secrets of her own that threaten to destroy any chance of happiness. She's a wanted woman - the stakes are high, her every move is watched, and yet the lure between them can't be denied. Can two people burned by love trust again when desire and passion are met by danger at every turn? - goodreads
(Received via netgalley in exchange for an honest review)
The copy I recieved had a prequel. Called The First Night. I really don't know why this just wasn't the first couple of chapters in Night After Night, but whatever...the whole thing with novellas bother me if you are just going to write 3 parts anyways... But I digress.
Clay is a lawyer. He likes the control in the bedroom. He hates liars, due to his ex-gf being a crack addict. or something.
Julia is a bartender. She likes control in the bedroom, but she also likes giving up control. She has a big secret. She also carries handcuffs in her purse. Although this seems to conflict the whole " I haven't had sex in a year" line---see:liar.
Can you see where the plot is going? It didn't get there in this installment. I assume that it will be talked about in the 3rd installment, called After this Night.
Anyways...
They both like the hot sex. While it wasn't the hottest, it definitely wasn't tame. I mean, I did read it in one sitting. The turn-off was some of the dirty talk though. I mean, I get your coming and you can't come until she comes, but you wont' let her come until you say its okay to come. made me not want to come.
The characters, I think this is the first time where I actually liked the male more. And I wish it was in his POV for the majority. I felt for him. He didn't want to have liars in his life, and now he is getting into one big one. He just came off as a good guy.
For a quick, steamy wanna forget about responsibilities pick up this book. I think it would be great for a beach read.