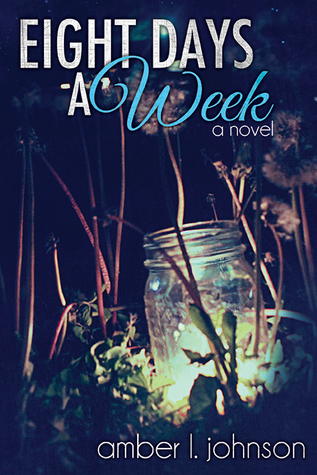 Gwen Stone has secrets she's not ready to reveal. After a recent promotion at work, she needs a caretaker for her children. She's frenzied and in a lurch and pretty much ready to hire the first person who comes along. So she does.

Andrew Lyons needs to get out of his sister's apartment, and a Craigslist posting may be the answer to his prayers. But what he thought was an ad for a room rental turns into a job offer he can't refuse. Accepting the nanny position could change his life, if only he had a clue how to be a grownup.

A working mother, a shirtless manny who looks good in a towel, two children who need more than than a babysitter, and hours of kids' TV can only spell disaster for everyone involved.

Because a manny should always mind his own business.

And he definitely shouldn't fall in love with his boss.
- goodreads
-3 stars-
This book was cute. And different. Not many stories focus on a male nanny, which was a nice change of pace to show that boys can in fact raise children (and do it well). Although, many stories focus on falling in love with your boss.
Andrew (Drew) is 25 years old, and is expected to settle down. So he answers a Craigslist ad for an apartment, however this apartment deal is also a nanny job. He takes it on, because well, the girl is hot. Turns out Drew is actually really good at being a nanny. And the girl, well she is still hot.
One pet peeve with the book, and its not even with the book, its with people's views in general. Why is it always a bad thing if someone wants to travel, jump around from job to job before settling down? Let them get it out of their system. Or understand that not everyone wants or can succeed at a 9-5 job. Rant Over.
And as you read in my prior paragraph, the girl was hot. With a hot male lead. You can guess what was going to eventually happen. The sex scenes in this book were unexpected. This isn't to say that they were bad. I just wasn't expecting them in this book, and they were pretty steamy. Which made the romance side of the book believable.
I really enjoyed the "Manny Tips" that were interspersed throughout the book such as "note to self: kids burn to crisp and cry when left in the sun for hours. SPF is required". It was a bit of a comic relief. Also, the whole thing being in a males perspective was also a nice change of pace from the books I've been reading lately.
I only gave it 3 stars however because it was fairly predictable (expect of course for the "big" twist). However, I did enjoy reading it as it kept me intrigued and wanting to see just how Andrew's life turned out.
"Love doesn't have an end, or a time frame. It's not nine to five – not just a few days a week. Love works overtime. Every day. Even on weekends. And one extra day to prove it's real."