This years reading list included a lot of random books I picked up at the library ( I finally got a card!) and read in my car. I did enjoy a fair number of thems, a lot of them however were good - meh.
I will try and review my favourites soon.
But my goal was 75 this year, and I managed 71... so not bad at all!
My favourite of the year include:


Too long for its own good:
The ones that were great/good:

The ones that were decent: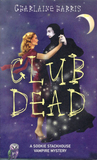 The ones I wouldn't recommend: